Age Certification
By entering this website, you agree that you're of legal age in your state to purchase electronic cigarette products.
South Beach Smoke's Limited Lifetime Warranty E-Cigarettes
South Beach Smoke offers a comprehensive vape warranty to provide you with peace of mind and confidence in your purchase. With our e-cigarette lifetime warranty, you can enjoy your vaping experience without worry.
We take pride in offering high-quality e-cigarettes that are built to last. Our e-cigarette lifetime warranty is a testament to our commitment to customer satisfaction and product excellence. Shop with confidence knowing that South Beach Smoke has you covered with our vape warranty. We prioritize your vaping experience and want you to enjoy it to the fullest. Choose South Beach Smoke and experience the peace of mind that comes with our exceptional vape warranty.
This warranty is only applicable to current and active members of the South Beach Smoke Home Delivery Program for E-Cigarettes Products.
South Beach Smoke provides a Lifetime Replacement Warranty for batteries and warrants that each product is to be in good working order for the product's life cycle when purchased directly from South Beach Smoke and when the end user is an active member of the South Beach Smoke Home Delivery Program.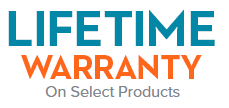 You may obtain a replacement by contacting Customer Service at 1-877-408-2767 and obtaining a RMA number.
Should this product, in South Beach Smoke's opinion, fail to be in good working order during the useful life of the product, South Beach Smoke will replace this product at no charge (excludes shipping and handling charge), provided that the product has not been subjected to abuse, misuse, accident, disaster or non-South Beach Smoke authorized modification or repair.
(SUBSCRIBERS SAVINGS BENEFITS MEMBERS ONLY)
Lifetime Replacement Warranty is another reason why South Beach Smoke products are the best E-Cigarette products on the market today. For our current South Beach Smoke with Home Delivery Program Members, we offer a Lifetime Replacement Warranty.
That's right! Should anything happen to your purchase while you are a current member, simply contact us and we'll replace them absolutely FREE, with just a small shipping and handling charge. We are committed to having only satisfied customers.
NOTE: This Lifetime Replacement Warranty is subject to normal product use and does not include accessories that might have been shipped with other South Beach Smoke kits or products.