Age Certification
By entering this website, you agree that you're of legal age in your state to purchase electronic cigarette products.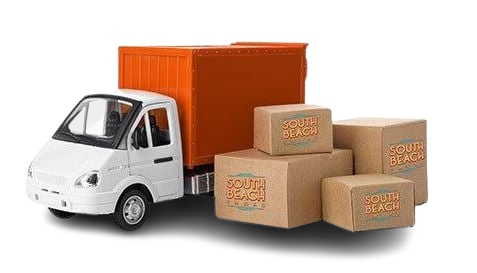 Wholesale Opportunities
Set sail for wholesale! Sell South Beach Smoke products!

South Beach Smoke Is Now Available For Sale In Your Store!
Thank you for your interest in the popular South Beach Smoke Electronic Cigarette product line. At South Beach Smoke, we have set the standard for electronic cigarette technology. While other companies rushed to the wholesale market in the early days, we focused on engineering a top-rated product that meets the highest standard in performance, visual appearance and value. We are heavily committed to investing in Research & Development to ensure that South Beach Smoke remains one of the leading and most trusted brand in the industry. We are consistently rated one of the top in performance and customer service and are committed to keeping it that way.
Whether you're a retailer, distributor, or business owner, we offer an extensive range of e-cigarette wholesale options to meet your needs. Explore our vast selection of e-cigarette wholesale supplies, including devices, e-liquids, coils, and accessories. We pride ourselves on providing high-quality products at competitive wholesale prices, ensuring profitability for your business.
In addition to e-cigarette hardware, we also offer e-cigarette juice wholesale options. Choose from an array of flavors and nicotine strengths to satisfy the diverse preferences of your customers. Our e-cigarette juice wholesale program guarantees fresh, premium-quality e-liquids that will keep your customers coming back for more. At South Beach Smoke, we understand the importance of reliable, efficient wholesale partnerships. Benefit from our extensive industry knowledge and exceptional customer service as you navigate the world of e-cigarette wholesale. Partner with us and unlock the potential for growth and success in your business.
High Visibility Equals More Sales
South Beach Smoke is a highly visible brand. Used by celebrities worldwide, South Beach Smoke is routinely mentioned in the media providing our brand with powerful endorsements and global reach. Make sure you have a brand on your shelves that customers know and trust.
High Margins And Residual Income
The South Beach Smoke Wholesale Program is available for order sizes as low as $1000, to qualified retailers and distributors.
We offer extremely competitive pricing with high profit margins
Highly Capable And Highly Scalable
We have the manufacturing and logistical expertise to service any size relationship. Whether you are a single store retailer or a global multi-store retail chain, we have the financial strength and expertise to meet your demands. While we do want to make sure that South Beach Smoke has a strong retail presence, we are selective in choosing which partners to carry South Beach Smoke. We are looking for quality retailers and established distributors worldwide that are prepared to make the same commitment to South Beach Smoke that we are prepared to make to you. If you fit this profile, we want to hear from you! Let's talk.
Contact Us
NOTE: If you are not interested in purchasing stock or merchandise, but would like to promote South Beach Smoke on a commission basis, please join our free online affiliate program.