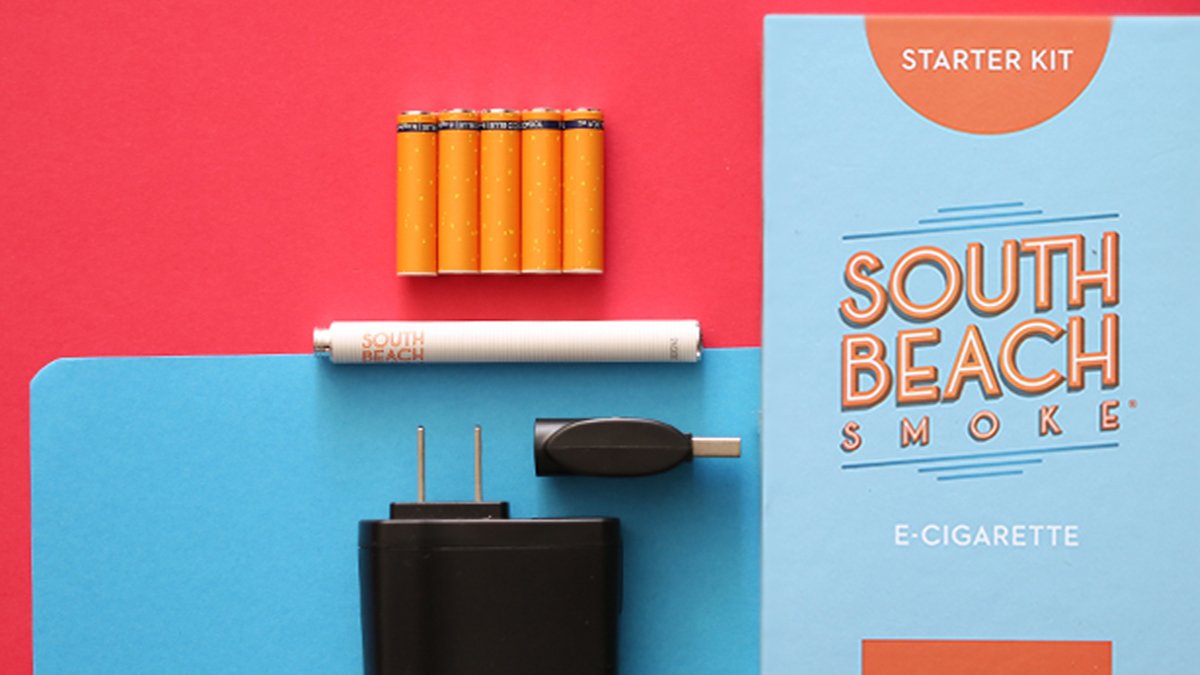 If you're looking to switch e-cigarette brands to upgrade your experience, it can be tricky to know where to start. With so many options on the market, how do you narrow the choices down and ensure quality? If you've been using Logic e cig products but are looking for a premium, more convenient step-up, look no further than South Beach Smoke. Our quality and variety are second to none.
Similarities Between South Beach Smoke & Logic E Cigs
Before we get into what sets South Beach Smoke apart, let's analyze what our items have in common with Logic's e-cig products. First, both companies offer the same fundamental technology: e-cigarette systems that utilize disposable cartridges. Both company's e-cigs feature the classic two-component design, consisting of a rechargeable battery and a disposable attachable mouthpiece. Furthermore, using devices from South Beach Smoke and Logic consists of the same basic steps.
Charge the e-cig battery via usb
Attach your e-liquid cartridge of choice to the battery
When you inhale, the battery sends power to the heating chamber
Your e-liquid of choice is vaporized and then inhaled
Differences Between South Beach Smoke & Logic E Cigs
However, the aforementioned aspects are where the similarities end. Discover the South Beach Smoke difference. Here's why our e-cigarette products are superior to Logic's disposable e-cigs:
Luxury Quality Products
South Beach Smoke offers the highest quality e-cigarette products. Let's start with our incredible flavors. Our cartridges are unmatched in taste and satisfaction. Our Deluxe Tobacco Classic Flavor offers a timeless tobacco taste with a hint of sweetness. Our Deluxe Menthol Flavor is refreshing, crisp, and clean tasting. Looking for something strong and rich? Try our Golden Tobacco Middle-Eastern/Turkish blend. Seeking a smooth, refined, and sophisticated flavor profile? Try our Deluxe Tobacco Blue Flavor. In addition, all of our amazing flavors come in nicotine strengths of 6, 12 ,16, or 24 mg to customize your vaping experience.
Our discrete white and orange cig-a-like design is portable, sleek, natural, and reminiscent of traditional cigarettes rather than looking like an obvious and bulky vape device. The high-capacity batteries that power our devices mean fewer recharge sessions. Also, our super-convenient starter-packs give you everything you need to get started with South Beach Smoke.
South Beach Smoke Cartridges Are Less Expensive
Our cartridges don't just taste better than Logic's e-cig products, they're more affordable too…
Logic replaceable cartridges are sold at $8.50 per 2-pack. South Beach South's cartridges are sold at about $2.75 per 2-pack depending on the bundle you buy.
You can save even more with our Nicotine Home Delivery Program. The program delivers replacement cartridges regularly direct to your doorstep, no fuss, no muss. Through the program, you save 20% on cartridges compared to buying them in separate orders. Simply choose delivery frequency, number of cartridges per delivery, flavors, and nicotine strength and you're good to go. You'll never have to worry about running out of fresh cartridges again! However, if you change your mind, our no commitment program allows you to cancel for free at any time.
South Beach Smoke Puts the Customer First
Another key difference between South Beach Smoke and Logic e-cig products is that we always put the customer first. We offer a lifetime warranty on all e-cigarette devices. In addition we offer a 30 day money-back guarantee if you're dissatisfied with our products. In addition, our dedicated support team is always available to help with any questions that you may have. Try South Beach Smoke today and you'll never look back!