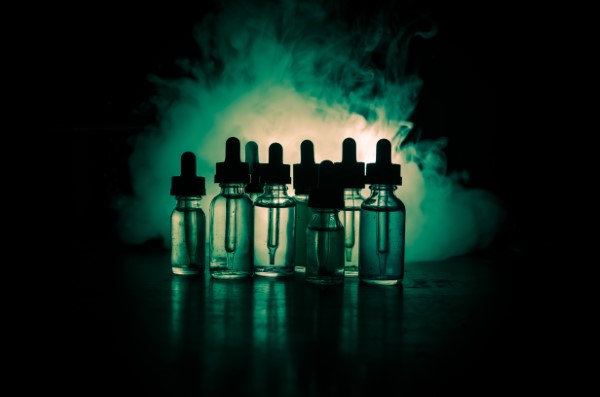 With its ultra-crisp and refreshing flavor, menthol has easily earned itself a top spot as one of the most beloved e-liquid flavors on the market today. There's nothing quite like the ice-cold zing of an excellent menthol vape juice, making it a must-have in many vapers' e-juice collections.
If you're considering adding menthol to your vape juice repertoire, this guide provides a handy breakdown to all the basics of this fresh flavor.
Five Things to Know about Menthol-Flavored Vape Juice
Menthol and mint aren't exactly the same thing
Even though "mint" and "menthol" are often used interchangeably in the vape community, they're actually two different concepts. While "mint" refers to a specific taste (e.g., spearmint, peppermint, etc.), "menthol" is more of a sensation. The cool, refreshing feeling of menthol is its signature quality and can be added to certain e-liquids to enhance the experience without completely altering the actual flavor.
Most vapers either love or hate menthol
Menthol is one of the great dividers when it comes to flavor, much like often-debated foods such as mushrooms, cilantro, and tomatoes. There are many vapers who sing the praises of the distinct sensation of menthol, while others can't stand it. Ultimately, it comes down to your personal tastes – you'll simply have to try it for yourself.
Menthol can be the perfect addition to a DIY flavor blend
Menthol plays incredibly well with a variety of flavors, complementing everything from tropical fruit and citrus to decadent dessert-inspired notes like dark chocolate. Whether you choose a pre-mixed menthol blend or create one of your own, experimenting with mentholated combinations can be deliciously enjoyable.
There's a nearly endless variety of menthol e-liquids to choose from
"Menthol" is less a single kind of vape juice and more of a large, diverse, and always-growing category. Because it's so popular, most e-liquid manufacturers have crafted dozens of variations using the icy element. Fruity, sweet, and savory - there's a menthol e-juice for everyone.
When it comes to menthol, quality matters
When you're shopping for menthol vape juice online, look for brands that are committed to using quality ingredients and formulations. Just like any e-liquid, the quality of your experience with menthol e-juice depends largely on the quality of the vape juice you choose.
Our Picks for the Best Menthol E-Juice
Convinced that you need a shot of menthol to spice up your vape life? Here are our picks for the top menthol e-juices on the market:
Shop for Top-Rated Menthol E-Liquids from South Beach Smoke
If you're ready to shake up your vape experience with an icy-cold blast of menthol flavor, you'll find an extensive selection of menthol e-juice for sale from South Beach Smoke. Our menthol e-liquids offer the best of both worlds when it comes to quality and affordability, so you'll never have to sacrifice flavor for the sake of your budget.
Check out our full line-up of menthol e-juice to find your newest flavor favorite from South Beach Smoke today.
Image Credit: Shutterstock/zef art