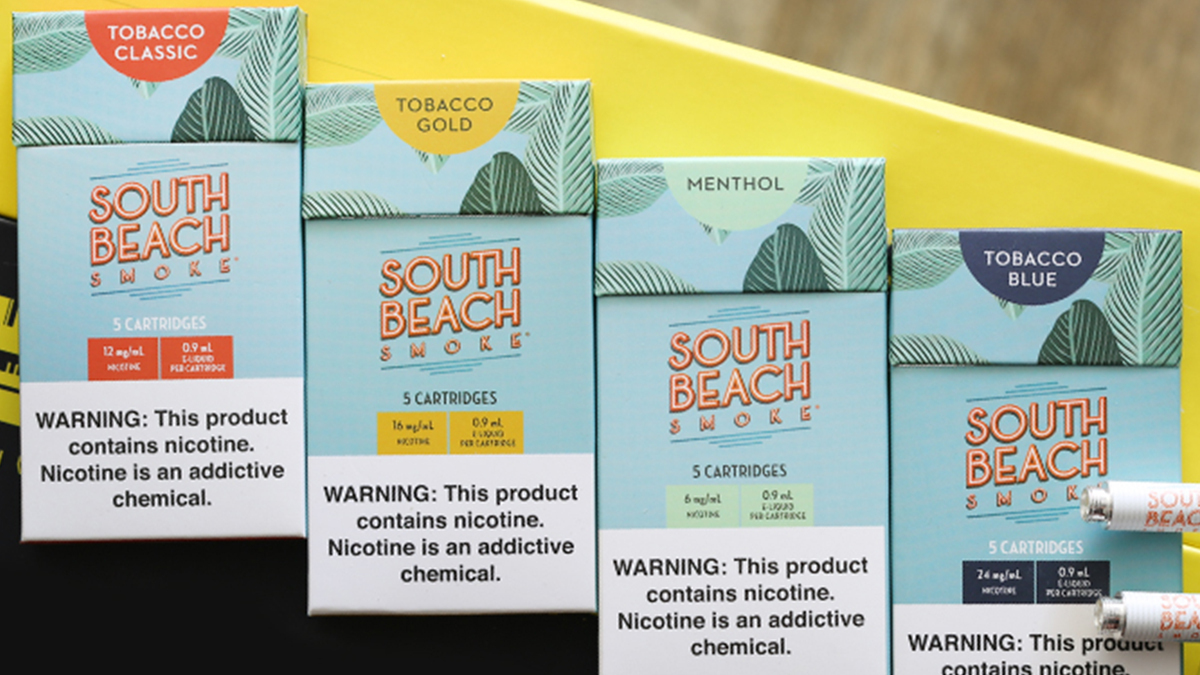 If you're looking for a truly satisfying e-cig experience, South Beach Smoke offers the best e cig flavors on the market. Our premium rechargeable electronic cigarette devices are built to last, and the cartridges we supply are the tastiest available. Come explore our different e-cig juice flavors and find the one that's right for you!
If you're seeking a classic tobacco experience, just in an electronic format, look no further than our Deluxe Tobacco Classic Flavor. This amazing blend is rich and full-flavored with the smooth and slightly sweet taste of freshly-harvested tobacco leaves. We recommend this flavor for fans of Marlboro, Pal-Mal, and Winston. Get all the satisfaction of traditional tobacco -- without the problem of smoke, right here!
If you enjoy strong, aromatic tobacco flavor, our Deluxe Golden Tobacco Flavor is the ticket. These cartridges feature our premium Turkish/Middle Eastern Blend. This strong, flavorful tobacco is both rich and exotic. We highly recommend it if you like Camel, Kent, American Spirit, or various European brands of cigarettes.
Seeking a smooth, refined experience? Our Deluxe Tobacco Blue Flavor is made just for you! Sit back and enjoy the smoothest taste of any of our e-cig juice flavors. These e-cig cartridges allow you to relax and bask in lovely flavor with a silky finish. If you're an aficionado of Parliament, Viceroy, and Benson & Hedges, this is our first recommendation for you.
Craving a vape juice with icy, cool vibes? Deluxe Menthol is our premium menthol blend, expertly balanced to refreshing perfection. This is the best e-cig juice menthol out there. If you like Kool, Salem, and Newport cigarettes, this vaping alternative is sure to satisfy. Chill out with a cartridge and you'll experience why!
Order Quantities and Nicotine Level
To make ordering the best e-cig juice flavor for you more convenient and flexible, we offer all flavors of South Beach Smoke cartridges available to order in packs of 5, 15, 30, or 45 cartridges. To further tailor your bespoke vaping experience, you can also order any flavor in nicotine levels of 6, 12, 16, or 24 mg. Once you've decided on your blend of choice, you can subscribe to our Nicotine Home Delivery Program. Signing up means you'll receive regular deliveries of your cartridges of choice so you'll never have to worry about running out again. Order one of our delicious flavors today to experience the South Beach Smoke difference!